When I started to go through photos from my Colorado trip to find food and beer I had to laugh. A lot. For someone who is actively trying to lose weight, and has been doing fairly well, I ate a lot of crap on this trip.
I have a REALLY hard time not eating whatever I feel like when on vacation. I still have the mindset that I'm on vacation so I should do what I feel like. This isn't a problem and I don't disagree with this UNLESS you feel like poo once the meal is over. On several occasions the BF and I felt awful by the end of the day because of poor dining choices. I came home craving vegetables and water.
With all that said…lets look at some delicious food and beer!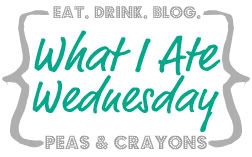 Euclid Hall Bar & Kitchen
This was our first stop once we landed in Denver. We wanted some beer and to split a few bites to eat. I LOVE THIS PLACE. I absolutely adore Top Chef and this place is from one of the Top Chef Masters contestants, Jennifer Jasinski. She totally nailed it with this place. It's a mix of great beer lists, housemade sausages, poutines and schnitzels.

Pickle Sampler-Sweet Bread and Butter, Hops Infused, Hot, and Pickled Green Beans

Carnitas Papas Fritas Poutine- tomatillo green chile, cheddar curds and goat cheese, cilantro, chile lime fries

Deschutes Inversion IPA
Next stop! Golden, Colorado! We visited our first brewery in Colorado there.
Golden City Brewery

It was a little chilly, but we sat in their "beer garden" despite the weather.

It was a cute little brewery with generous tasting pours. My favorite of the bunch was Mad Molly's Brown Ale.
We made a fatal mistake in asking for a taster of their beers before looking around. We ended up with 4 oz. pours of 10 beers!

And the worst part…they were all delicious! This little brewery is in a strip mall next to a gym. There is nothing fancy about it, but the quality of beer coming out of this place is top notch.

Favorites include Rosemary Sourdough Saison (yeasty, rosemary, light, tart), Crenshaw Imperial Red (caramel, citrus, sweet) and Not Mindbender Imperial IPA (strong, grapefruit, bitter).
Typically I don't eat a big breakfast while on vacation. I usually have a protein bar or to-go oatmeal. Nothing fancy. But on one morning we decided to go all out. Get ready for an all out Southern ""Holy crap, did we just eat that?!" moment.
Denver Biscuit Company


The Franklin-Buttermilk fried chicken, bacon, over easy egg, cheese smothered in mushroom gravy with a side of pickles.
Yep. That happened. I wanted to lay down and die at the end of this meal. It was SO GOOD, but oh I should have split this meal with the BF. I did *not* eat it all, but it was close enough. You MUST go here if you are ever in Denver and you MUST wear stretchy pants.
After the biscuit fiasco, we headed out for a small tour of a few breweries in Denver.
Copper Kettle Brewing Company


Unfortunately, this brewery didn't do it for me. It was another strip mall brewery, but the beers just didn't wow me. If I had to pick a favorite it would have been the Mexican Chocolate Stout, but it didn't wow me as much as I would have hoped compared to other chocolate stouts I've tried.
Time for more food! I was totally and overwhelmingly stuffed from my breakfast so I kept it light.
Biker Jim's Gourmet Dogs


Charred Tahini Cauliflower
I ordered cauliflower for lunch. At a hot dog place. My stomach needed a break and it needed vegetables. Honestly…this was delicious! If I went back to Biker Jim's starving, I would still order this!
Our last beer stop of the day was to Great Divide, one of my favorites.
Great Divide Brewing Company


Great Divide was NUTS. They were serving up $1 tasters and I just couldn't help but try out a few. The winner was the Chocolate Oak Aged Yet. So good! So chocolatey! So delicious!
By this time I was in need of a nap. Beer is filling. Food is filling. It was a good combo. I snuggled in for a nap and let my food digest.
Oh, but the day didn't stop there. There was Pho more.
Parallel 17


Pho-Northern style pho, bok choy, Chinese broccoli, carrots, vegetable
Get it? There was Pho more? Instead of so more? Heh.
Parallel 17 was right down the street from where were staying. It went from empty to packed to the brim in minutes. Everything I had was delicious, but the star of the night (and the whole trip!) was a taco dish.

Tuna taro tacos with avocado mousse, yuzu creme fraiche
I devoured these taro tacos. These were a total surprise in how good they were.
The next day was dedicated to BEER. Before we even made it to the Great American Beer Festival, we stumbled upon Denver Brewing Company.
Denver Beer Co.

The weather was perfect to sit inside this little brewery that had garage door type windows. We tried a few tasters, including a buttery beer that was my favorite beer OF ALL TIME. Unfortunately, I can't remember the name AT ALL. Ugh.

I'm obsessed with fish tacos. We randomly heard about this place called Wahoo's Fish Taco that we had to try. It is a chain fast-food type restaurant that was surprisingly good. Nothing that was totally outstanding (like In-n-Out!!!), but it was tasty.
The rest of the day was just beer after beer after beer. It was glorious! It is also not surprising that all photos decreased from this point on. We survived the remainder of our trip (Sunday) on KIND bars and seltzer. Thanks to Lauren for the goodies that helped us survive a day of hiking!
Our flight back to Boston was a red-eye on Sunday night and by 8pm we were beat. And ready to be home. Neither of us were hungry, or in the mood for beer, so we stopped for a spot of tea to tide us over.
St. Marks Coffee House


Perfection.
Our trip to Colorado can only be described as fantastic. While the food was delicious and the beer was outstanding, nothing compares to spending time with my buddies and discovering a lovely new state.
We will be back and next time we will split that biscuit!
Speaking of meals…the folks at DogVacay.com are offering a meal to a shelter dog for every signup made through this link for the month of October. If you are in the market for a dog sitter, this is a great way to find one AND do something great for a dog without a home at the same time.
great for a dog without a home at the same time.