I am a product junkie! I love anything that says "New & Improved!" on the box. Over the past year I shared some the things I absolutely loved in my monthly faves posts. This post is a biggie though…these are my favorite things for ALL OF 2013. I've divided it into 5  categories:
-Food (Food, drinks, and kitchen products)
-Fitness (Workouts and workout gear)
-Fashion (Clothes, shoes, and jewelry)
-Face (Makeup, Skincare, and hair)
-Fun (Everything else!)
Enjoy my 2013 favorites!
Food
World Cuisine Tri-Blade Plastic Vegetable Slicer (aka Spiralizer)

This is a 2 time yearly favorite! I first talked about this kitchen gadget back in 2012 and it was in my 2012 Yearly Favorites. This past year it was used almost daily in my kitchen. Zucchini noodles are where it is at!
Laughing Cow Cheese

Back in August I talked about a few of my fridge staples and that included Laughing Cow Cheese. I am no snob when it comes to cheese. Any, all and every kind of cheese is my favorite. Unfortunately that doesn't really fit my meal plan. Laughing Cow is portioned out perfectly and gives me that cheesy feeling I love.
In November I made an ill-fated attempt at the Advocare 24 Day Challenge. Part of the plan involved Spark, an energy drink from Advocare. While the supplements did NOT work for me, my stomach or my plumbing, but Spark stuck with me! It is the PERFECT kick in the butt for me. I might drink one in the morning or right before a workout. It gives me energy without tingles or any other side effect. Almost all of the flavors work for me too!
Market Pantry Raw Frozen Large Shrimp

Shrimp is just one of those things I could eat any day for any meal. Although it is ideal for me to buy it fresh, it can be SUPER expensive at certain times throughout the year. During those times I go to the next best thing…frozen shrimp. My favorite can be found at Target and runs about $8.99. Heck yea!
Apple Cider Vinegar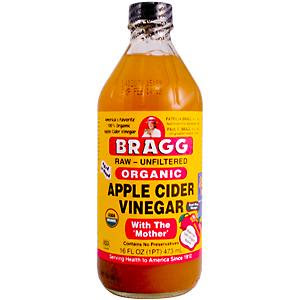 Apple cider vinegar first made an appearance in my house when I learned about the Tone It Up girls. It is part of their recommended daily Meta-D drink. I've adjusted my drink over the years and learned that I love the taste of ACV. Now I have a tbsp or two in my water in the am and call it a day. I credit this stuff for my skin looking good, a little energy boost and keeping some of my sweet cravins in check.
Fitness
G-Loves Workout Gloves

If you lift weights, you need gloves. Why not look good while wearing them?! My parents have graciously gifted me 2 pairs of these gloves and I can't get enough of them.
Polar Heart Rate Monitor

This little watch really gets me going in the gym. It helps me stay in my target heart rate range and gives me a general idea of how many calories I'm burning. I don't put a ton of faith in these numbers, but they really help me compare my work effort each day at the gym.
Old Navy Compression Capris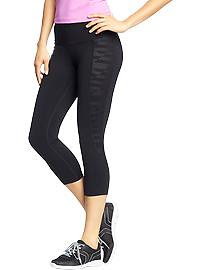 These capris from Old Navy are comfortable, keep all my stuff from jiggling around and are cheap, cheap, cheap. I originally had an issue with these pants storing odors, but I learned that putting a capful or two of white distilled vinegar in the wash totally took those odors out.
Weight Lifting

I've always enjoyed weight lifting but never really could figure out a routine to do. I joined up with Mshell Fitness and BOOM! Weight routine found. My upper body transformed really quickly and I can tell that my body is just shrinking.
Fashion
Jojo Blings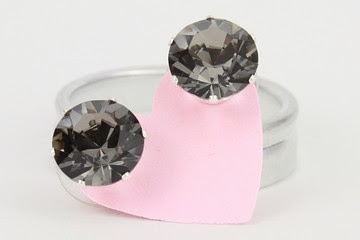 If you follow me on Instagram then you see Jojo Blings appear in almost every single outfit of the day pic that I post. I have them in about 10 colors and already know of a few more that I could go for!
Alex & Ani Bracelets

Bracelets for days! I have 4 or 5 Alex & Ani bracelets. They look great layered together and have a wonderful message.
I can't lie. I have this scarf in 3 different colors. It is soft, comfy and washes up really well. Plus it looks so good with everything!
Leopard Crocs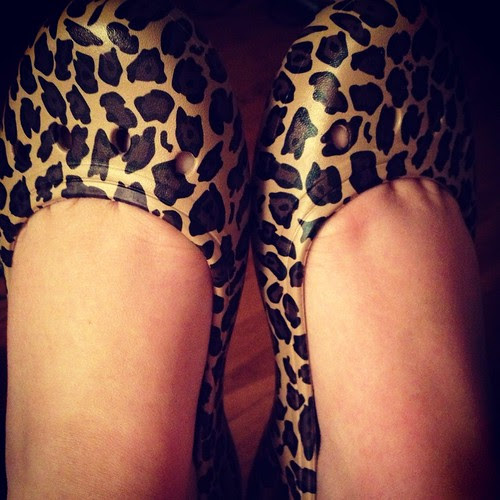 Eek! I just can't get over these shoes. So comfortable and so cute. No jokes about Crocs. They are amazing. I wear them with everything. Maybe even when they don't match.
Oakley Caveat Sunglasses

These sunglasses first appeared on my blog in my Currently: May post as an item on my wish list. Just a few short weeks later I purchased them using money that I won through DietBet over the year. It pays in more ways than one to lose weight! These sunglasses are with me all of the time. They go with everything, don't get all tangled in my hair and most importantly, look great!
Face
Covergirl Clump Crusher Mascara

This mascara is THE BEST. I have super teeny tiny eyes and almost every single mascara I try ends up bleeding into my under eye area. This doesn't. It holds up all day and even through a few sweaty sessions at the gym when I forget to take it off. No more crazy bunny look.
Revlon Lip Butter in Sugar Plum

This is lipstick is a beautiful shade of pink. Not too dark at all. It has a sheer look to it that is really flattering with almost any skin tone. It isn't drying or too sticky either.
St. Ives Fresh Skin Apricot Scrub

I know people have been using this for years, but I finally decided to give it a try this year. I could kick myself for waiting so long! My skin feels smooth and has a slight glow after I wash my face. Perfect!
Aveeno Nourish & Moisturize Shampoo and Conditioner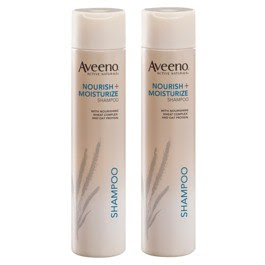 The shampoo and conditioner in my shower gets switched up quite a bit. This particular duo I came back to several times throughout the year though. It is gently and my hair just looks healthy when I use it. Nothing fancy, but just what my hair needs.
Fun
Geocaching

Geocaching is like a treasure hunt for adults. I had heard about it several years ago but finally gave it a try when I was in Denver. The BF and I had a great time using the geocaching app to run around town looking for hidden treasures. We have done it a few other times in various cities and even in our own neighborhood.
Snorkeling

My parter-in-snorkeling has been my Dad for a few years now. This year we managed to get some snorkeling in while on a cruise, in Disney and with some manatees!
I would necessarily call this a "fun" product, but I do use it every single day. This canteen doesn't hold funky odors, fits all the spinning bike drink holders and keeps my water freezing. Bonus…it comes in all kinds of fun colors!
Being Outside

How cliché, right?! But this past year was all about me getting out there and exploring the great outdoors. From swimming in the Caribbean Ocean to hiking in Colorado to snorkeling with manatees in Florida to running on the beach in Provincetown to biking in San Diego. By becoming more active throughout the year I learned that I absolutely love being outside and enjoying some fresh air.
Discovering Jess's videos on YouTube led me to her Instagram which led me to MShell. She is so inspiring and motivating in her videos! I don't get a chance to watch every day but I do check in at least once a week to see what she is up to and get a little dose of motivation.
Craft Beer

I didn't want to add beer to the food category because it is so much more than that. It really is FUN though! Each year I seem to go through a phase for what I like to drink and 2013 was all about craft beer. I got a chance to try beers at several festivals and of course, the greatest festival in the US, the Great American Beer Festival in Denver.  The BF and I discovered TONS of great beers this year but the best beer of the year for me was Heady Topper from Alchemist and Chocolate Oak Aged Yet from Great Divide.
2013 was a great year with a ton of great finds! I'm looking forward to 2014 favorites already!
Oh, and GO NOLES! My college won the football National Championship game quite dramatically on Monday. WOOT!