In honor of my yummy giveaway of PB2 (did you enter?!), I decided to make something sweet on this brutally hot day in Boston.
Hello Carrot Cake Muffins, courtesy of PB2's recipe!
I made a few changes, but there is something magical about any baked good with carrots. Plus, I loved that I had all the goodies on hand, including the PB2 and crushed pineapple (thank you pineapple biscuits).
The only thing missing was some cream cheese frosting. Kind of destroys the point of healthy muffins though, I suppose. 😉
In other news, I bought a new laptop! There is a serious laptop issue happening in my house.
One netbook for me to tote around town. Two for work. This is nuts and signs of a possible problem. Don't you think?!
The more and more that I blog and take photos I was realizing that I needed something a little more hardcore than my netbook. Welcome to the computer family new computer! I <3 you already!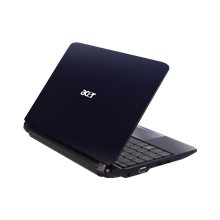 Despite the new computer and some baking, I did go outside today. The garden needed some tender lovin' care. My tomatoes are out of control…in a good way!
Mmm…so tasty right off the vine!
While I was outside, I tried to convince Kork to join me. He is a little afraid on my neighbor's dog, who shares our yard, so he likes to stay close to the house. Poor little pup.
Maybe I convinced him *a little*?
We did a little tour of the yard and I noticed my neighbor's absolutely gorgeous sunflowers!
They are huge!
I'm so impressed by her beautiful garden! I just don't have the magic touch with flowers. I can buy them like a pro though!
When I got inside I made a little snack with my fresh tomatoes, fresh basil, and a few mozzarella balls. Nothing better than freshly picked tomatoes, right?!
Phew…it has been a busy day! Tonight The Scientist and I are taking it easy with a little dining outside in Brookline. Hope you are having a great day!
PS. You can enter the PB2 giveaway until Monday night!
{ 3 comments }